Improve Your Efficiency and Lower Your Overhead With Kitchen Video (only in Point of Success Premium)
Every Employee Has The Information They Need
The Head Chef to the Food Runner all get exactly the order information they need, instantly in clear concise text on the kitchen video screen. This order information is updated instantly from quantities to additions even after the order has been sent to the Kitchen Video Screen.
No messing with ink, paper, loud printers or waiting for the kitchen ticket to finish printing. Once the server sends the ticket, the order instantly pops up on the kitchen Video Screen.
This feature is only available in Point of Success Premium!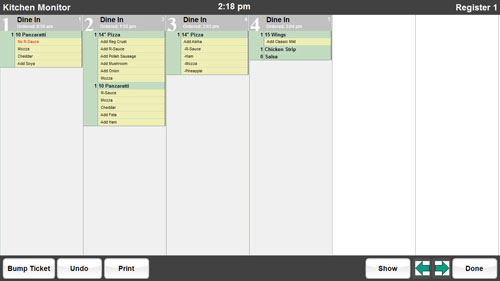 Advanced Controls
The kitchen Video Screen offers very advanced options enabling you to configure what orders you see based on the following parameters:
Prep Location

Service Type
Additionally the Kitchen Video Screen lets you configure the layout and sort the ticket order with the following controls:
Font Size

Number of Tickets vertically (Rows, up to 4)

Number of Tickets Horizontally (Columns, up to 10)

Sort by Promised Time

Sort by Sent Time (used in conjunction with coursing)

Sort by service type (example: all dine in orders show before take out orders)
Other advanced features include:
Show a "ticket adjustment history" at the bottom of the ticket detailing changes made to an order

Bump items individually off the Kitchen Video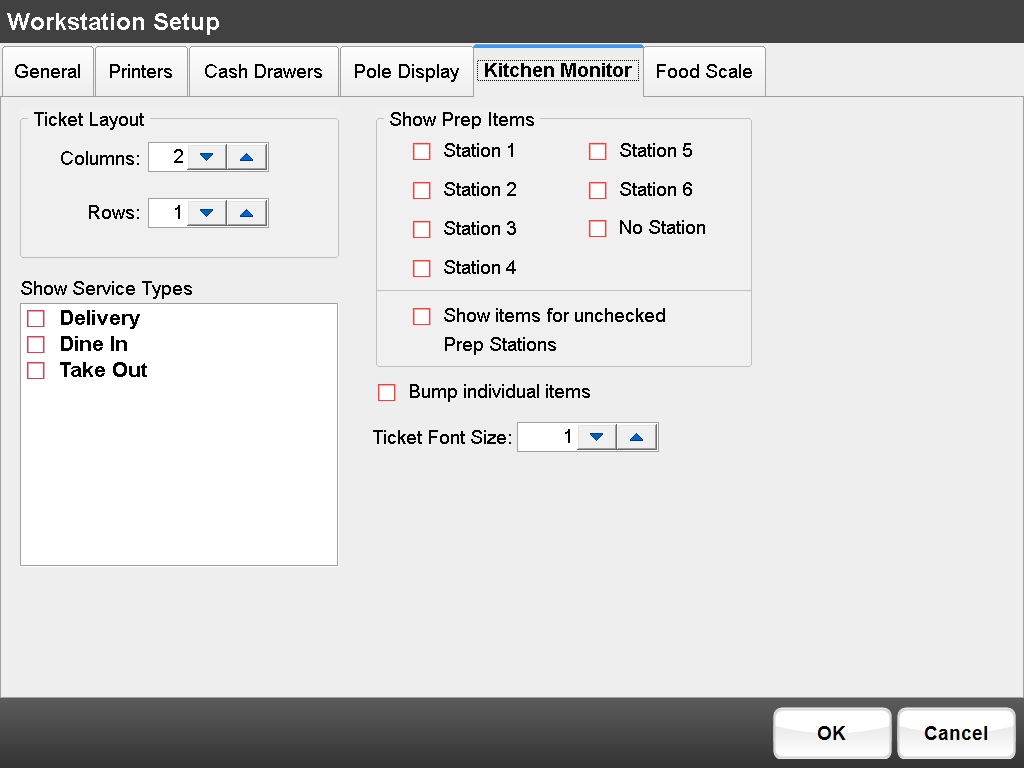 Affordable Hardware
The Kitchen Video Monitor just requires a computer, screen, standard mouse or number pad and Point of Success license. No special "proprietary" kitchen equipment to buy.
Long Term Savings
On average a Kitchen Video Monitor will pay for itself within 18 months.
Example:
Kitchen Video Setup costs $600.00
You use 2 rolls of paper per day in your kitchen
(.50 * 2) 1.00 per day
(1.00 * 30) 30.00 per month
(30.00 * 18) 540.00 per 18 months
You use 1 printer ribbon per week
(2.00 * 1) 2.00 per week
(2.00 * 4) 8.00 per month
(8.00 * 18) 144.00 per 18 months
Total cost of $684.00 over 18 months using a kitchen printer.